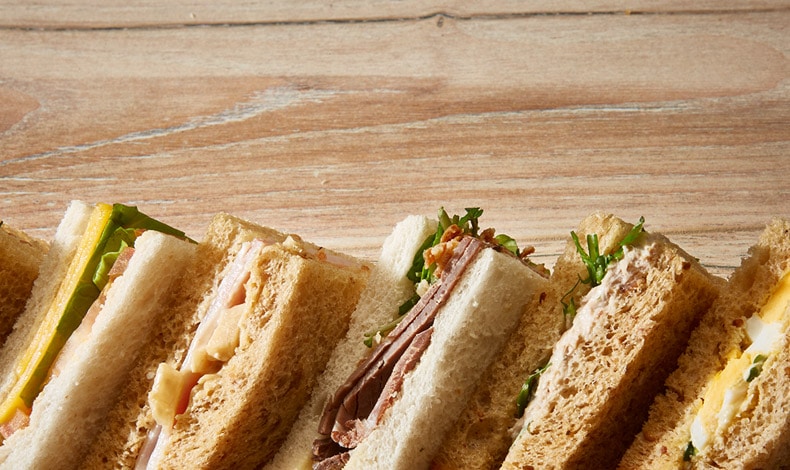 Great for appetites and good for the environment
All of our products are BRC or SALSA approved, ensuring quality, safety and ethical sourcing. Everything is sealed in packaging that's recyclable, and the tortilla sleeves are 100% biodegradable. Plastic is used for sandwiches, enabling a longer shelf life whilst saving resources. Overall, we're working hard to minimise waste whilst maximising taste.
Tasty Bites
This is our fantastic pre-packed range, individually hand-filled by our specialists within a purpose-built unit that meets all standards required for first-rate products.
Sandwiches
Breadcakes
Paninis
Pastries
Ready Meals
Pasta Pots
50% Less Fat!
Offer your staff and customers a healthier option without scrimping on flavour. These delicious sandwiches can also come with our very popular low fat mayonnaise.
Food 2 Go
If you're working to a budget, this range helps to save pennies through slightly different products and packaging. The result is a satisfying selection of savouries that still contain the Tasty Bites produce, but with a lower price tag.
If you would like to order some samples for any of these product ranges please call us on 01482 620 356.